STEPS
1. Enter your e-mail address on the new member registration screen and click "Register".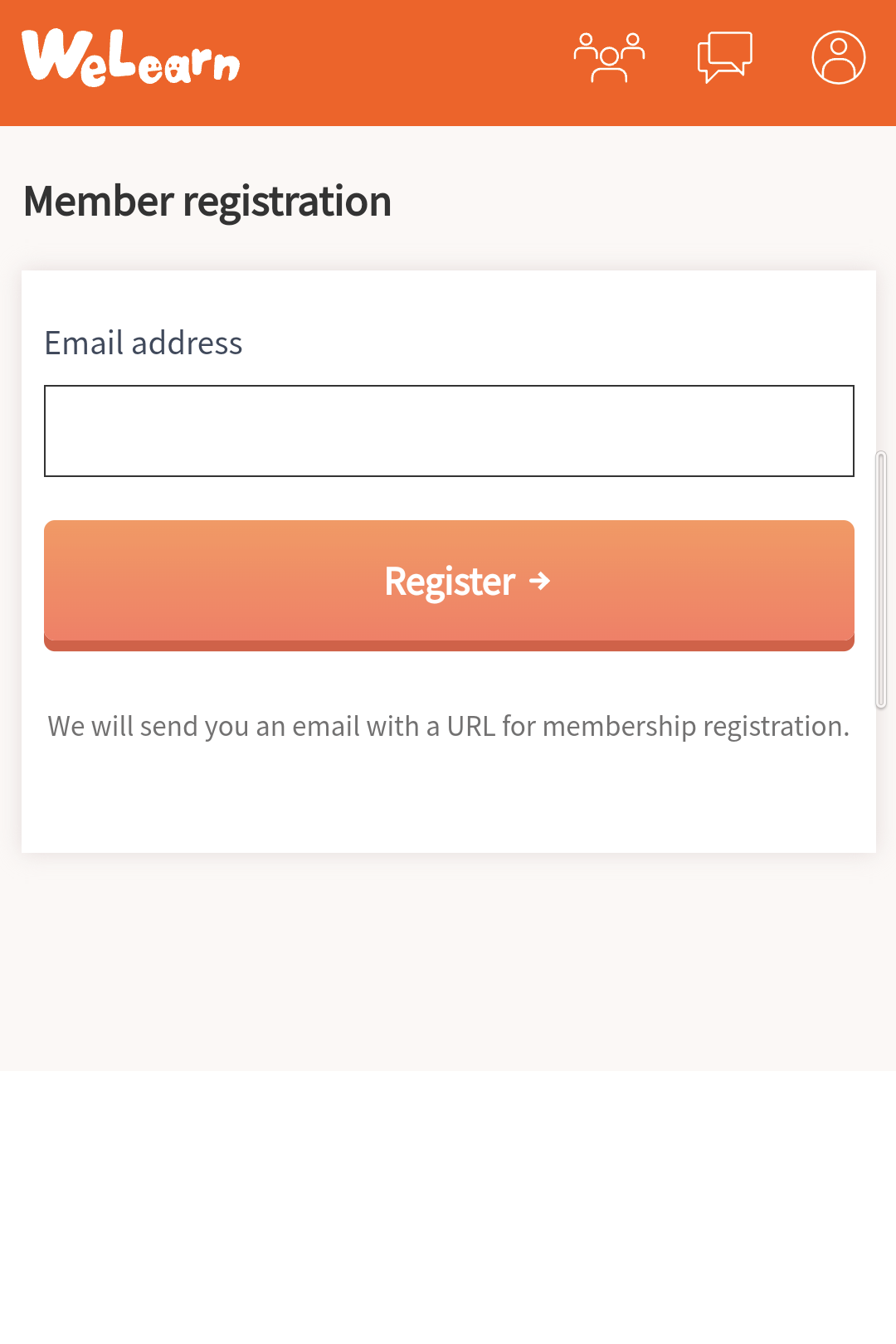 2. Click the member registration URL, this has been sent to your e-mail.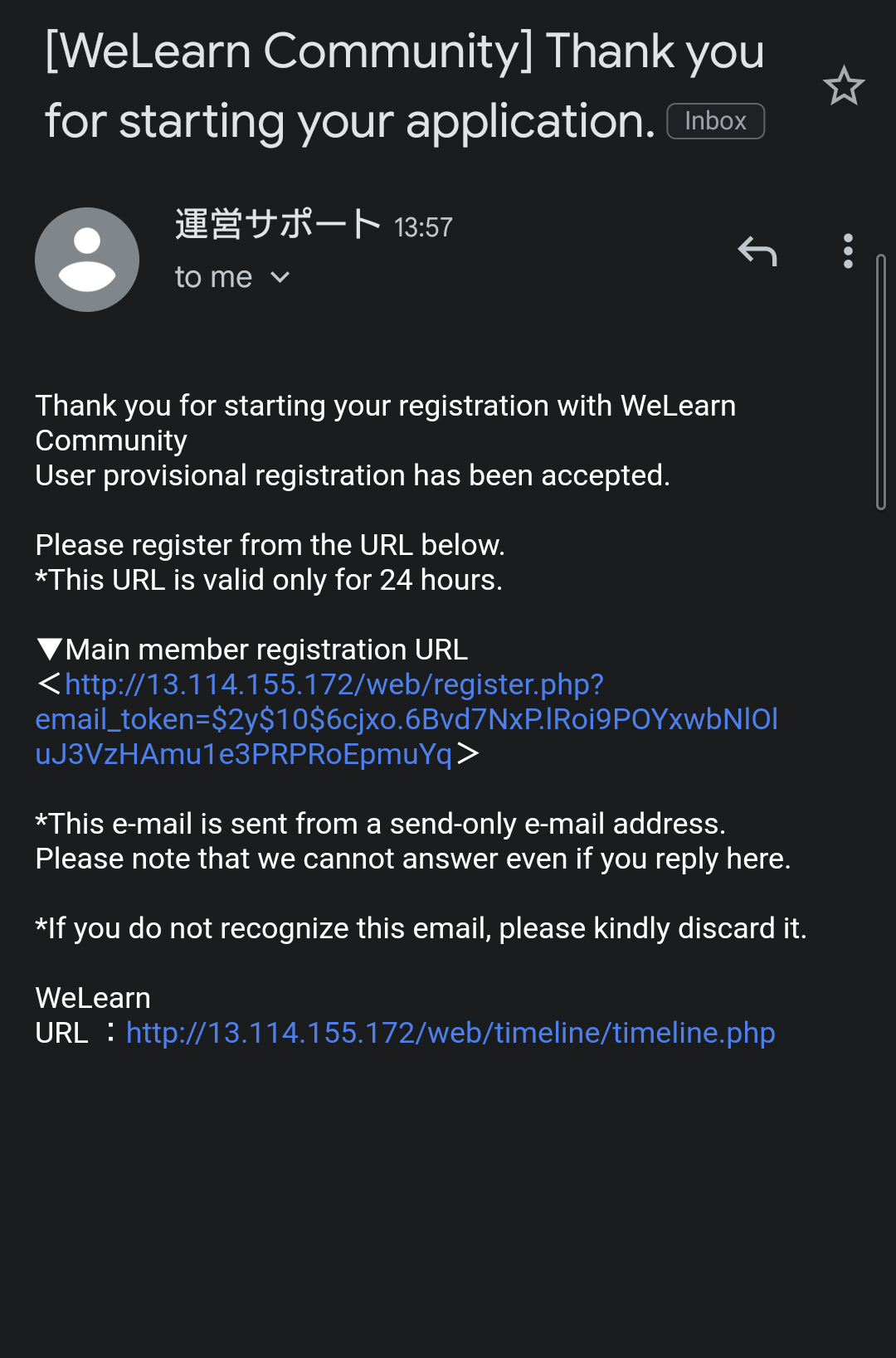 3. Please fill in the information. Also you can choose your membership plan here.
①Pay-as-you-go member
②Unlimited member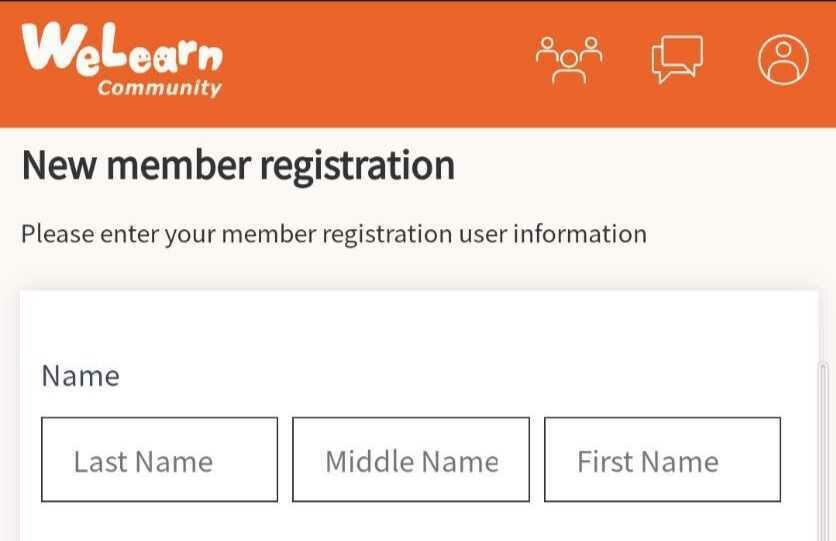 5. After confirming the terms of use and privacy policy, click "Next →".
6.Enter your credit card information and click "Next →". (Unlimited member only)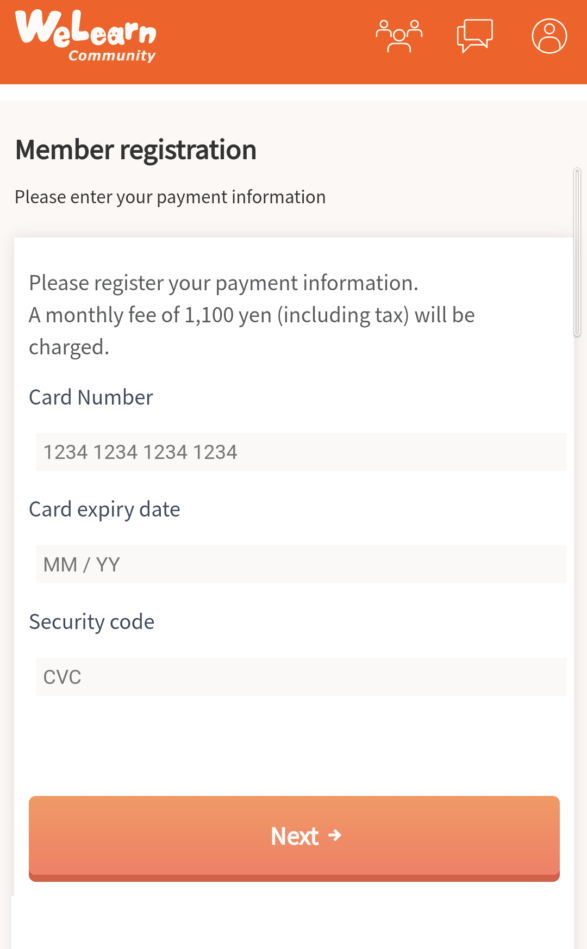 7. Thank you! You have completed your registration for WeLearn Community!